Description
Product Description
3 Stage Military Grade Shock Protection
USB 3.0 Interface with USB 2.0 Compatible
One Touch auto backup button
Eay to use just plug and play
3 years Transcend india warranty
Transcend Storejet 25H3 Features
Transcend Storejet 25H3P is lightweight, small and portable in its size. It can easily fit in your back pocket. This device comes with advanced features such as three stage shock protection system, slip resistant and outer shell with a rubber casing. Other features include quick reconnect button, one touch auto- backup button and support plug and play feature which makes it easy to use with any device.
It is compatible with USB 3.0 and USB 2.0 and can transfer data at a rate of 5Gbps. 2 TB storage capacity is a lot to use. This device is well protected against shock, spill and rough environment. Exclusive Transcend Elite data Management software is pre-installed with this device and it helps in managing precious data against theft and corruption. Data management software helps in managing data efficiently and effectively and it comes with a three-year warranty.
2 TB Storage Capacity
This device comes with a 2TB storage capacity. You can store a lot of movies, music and files up to 2 TB on this Hard Disk. It comes with an advanced feature of exclusive transcend elite data management software.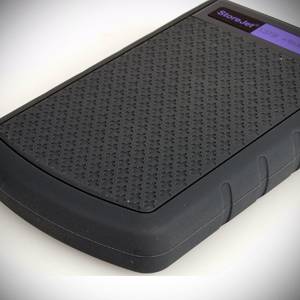 Durable Case
Transcend Storejet 25H3P-USB 3.0 2TB external hard disk comes with a durable anti shock rubber outer case which provides 3 stage military grade shock protection. Hard disk Case is made of silicone rubber which provides proper fitting, durability and protection against heat and dust.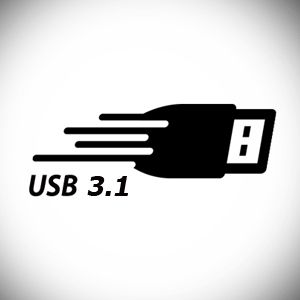 256-Bit Encryption
This device provides 256-bit AES encryption of data. 256 bit encryption is one of the most secure methods to safeguard your data. So it is also used in saving sensitive and important data such as financial and government.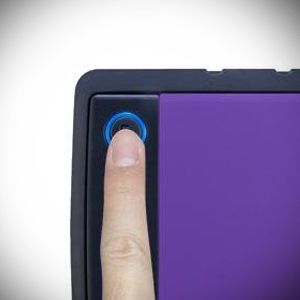 One Touch Back Up
This external Hard Disk has one touch auto-backup button. You can save and backup your important data anytime, anywhere by this one touch auto backup button feature. One touch backup can provide the advantage of backup data instantly.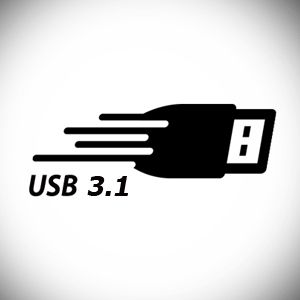 USB 3.1 connectivity
USB 3.1 Gen 1 connection interface can transfer data with a speed up to 5GBps. You can transfer your movies, photos, music within seconds that saves your precise time. Alternatively, the storejet 25H3 Hard disk is also compatible with 3.0 and 2.0. It also has led power/data transfer activity indicator.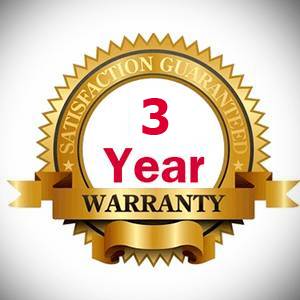 3 Years Warranty
Transcend offers 3 years of warranty with transcend 2tb hard disk therefore it gives you a hassle free post buying experience. You just have to visit the nearest Transcend service centre to resolve the issue with the hard disk.
IN THE BOX
Sales Package
1 Unit harddrive, USB Cable,User Manual
GENERAL
Brand
Transcend
Model
25H3P
Colour
Purple
Capacity
2 TB
Type
Portable
FEATURES
Interface
USB 3.0
OS Supported Windows: XP, Vista, 7, 8, Mac OS 9.0, Linux Kernel 2.4.2
Protection Tech
Advanced Three-stage Shock Protection System
Max Transfer Speed
5Gb/s
DIMENSIONS
Weight
254 gms
Product Dimensions
13 x 8.1 x 2 cm
WARRANTY
warranty type
manufacturer limited
Warranty period
3 Year